Technology
The Quick Switch feature for Android Beta users in WhatsApp
The Quick Switch feature for Android Beta users in WhatsApp: Facebook's owned company Whatsapp had introduced many new features last year for a better user experience. Now the company is coming with some more new features for the users. Whatsapp's Android Beta Version 2.17.443 is going to bring you many new features. These features will be removed from the Contacts tab and other features including new sticker icons, group calling will also be offered.
Read more: Jio Happy New Year Offer 2018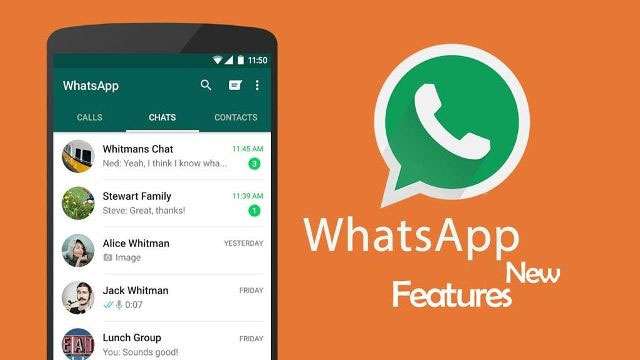 New Features According to WaBetaInfo Report:
Whatsapp will bring stickers in the app just like Facebook. Initially these stickers will be available in group chat only.

Popular Messaging app also considering deletion of the All Contacts tab. However, it is not clear whether this will happen or not.

The new layout of GIF buttons and new options for group management can also be given. Under this option of managing the group, admin member can remove or demot any member from the group.

Also, the popular instant messaging platform Whatsapp has made its 2018 big features available. In WhatsApp's latest beta app, the Facebook authorized company has made available the feature to switch from voice to voice conversation in a video call for a long time.
Android users will get this advantage:
Android Beta users will now be able to switch calls on WhatsApp, while still on video or voice calls. This new feature has been made available on Whatsapp Beta 2.18.4 version. It is being rolled out gradually under the WhatsApp Beta program to make users available.
On bringing this feature, WhatsApp's aim was to make call switch easy for users. This quick switch button will appear on the call screen. Tapping on it will switch the voice call from video to video and video.
I believe that when you are on the Whatsapp Voice Call and you want to switch from voice to video call, but you can not do it as well. But if you are using the latest Whatsapp beta version, you can press the Quick Switch button on the calling screen. Pressing the button will pop up with the person talking to the other side, which will be written – you're requesting a video call.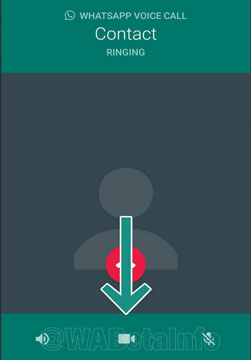 If that person accepts your request, your call will automatically be converted into a video call. This is the procedure to switch from video to voice call.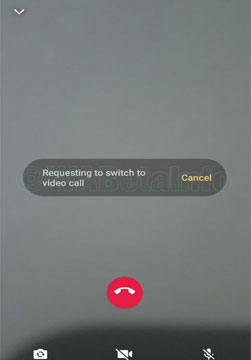 The company is testing this in the beta version before making this feature available in the final version of Whatsapp. In addition to using this feature, both the receiver and the sensor need to have 2.12.4 version of WhatsApp.
I hope you like this article on The Quick Switch feature for Android Beta users in WhatsApp . Don't forget to share this article.