A lot of guys today might want to know what their girlfriends are doing behind their backs especially when they claim to be a little 'secretive' or 'mysterious'. The good thing is, it is quite possible to hack into your girlfriend's phone and read her text messages. 
With appropriate software and program, you can get all the details of what she's doing, who she's talking to and sending messages. They are easy to use, very adaptive in nature, cooperative helpline and a fantastic user-friendly interface to work on!
Having an app that lets you keep a check on your girlfriend's messages helps to know what exactly she's been up to, especially when you have doubts about your relationship. You don't need to be a professional hacker to use these remote monitoring applications listed below. 
Whether it is an iOS or Android, we're here to sort out 3 simple ways for you from where you can easily get any information you want of her. Visit the Clickfree site to learn more about this.
What are you waiting for? Go on to read about the features these apps provide and choose for yourself which one's better for you. 
1. Cocospy
Cocospy, the no.1 leading remote monitoring app used to hack and track people's phones is mindblowing. With a massive user base spread across 190+ countries, it's the best spying app one can come across.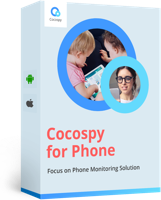 Cocospy has not only been the most trusted platform for its users but also been reviewed by top media outlets like Forbes, PC World, and Tech Advisor. The interface is well-curated to give its users an insight into smooth spying or hacking experience.
Thinking of how to hack my girlfriend's cell phone to see text messages? Cocospy has got you covered! It is the most trustworthy spying app that doesn't let the target phone user even know that they are being spied upon.
It's sly and discrete to the core. Providing 100% security, Cocospy also assures some amazing features rich in its own range to work on. The stealth mode of Cocospy lets the icon disappear from the screen and run in the background silently. 
It's a program worth putting your precious time and money in. It's sure to yield the best results for you. It works on both iOS and Android devices without having to root or jailbreak. How amazing is that?
How to use Cocospy to read your girlfriend's text messages?
Now, it's very secure so everything you do is confidential and stays with you and the app. There's no chance your girlfriend can know about this. There are some quick installation steps mentioned below. Do that and you're good to go. 
Step 1: Signup and login to make your Cocospy account using your email id.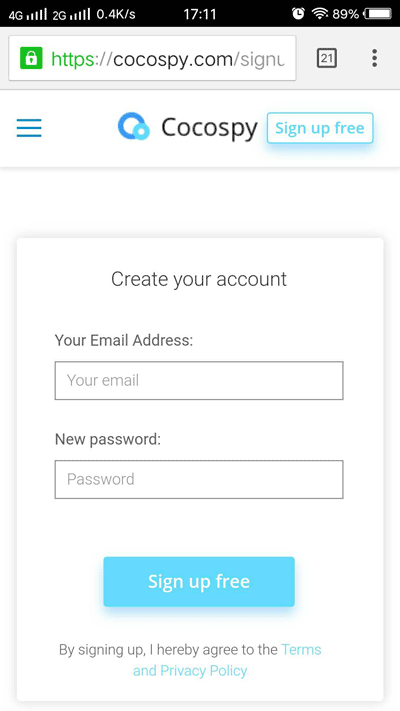 Step 2: If your girlfriend's phone is Android, download the app on her phone to start using. In case she has an iPhone, you don't need to install the app. Cocospy is a web-based app that works from any browser. Just enter the iCloud credentials of her phone to start the installation procedure.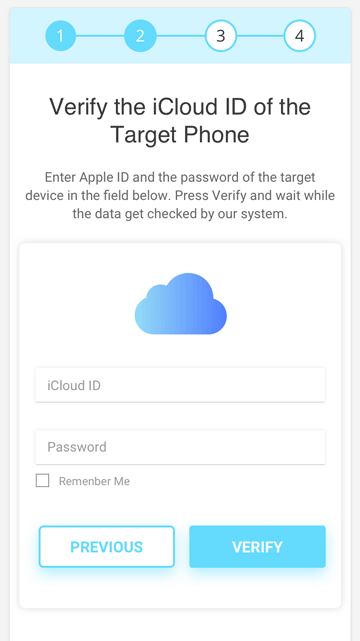 Step 3: Then enter the necessary information to set your account up. Go to the control panel that'll pop once you're done submitting the info. There, on the selection panel, on the left side, you'll see the option of "Spy on Text Messages." Click on that and voila, start using Cocospy's rich features to spy on your girlfriend's messages.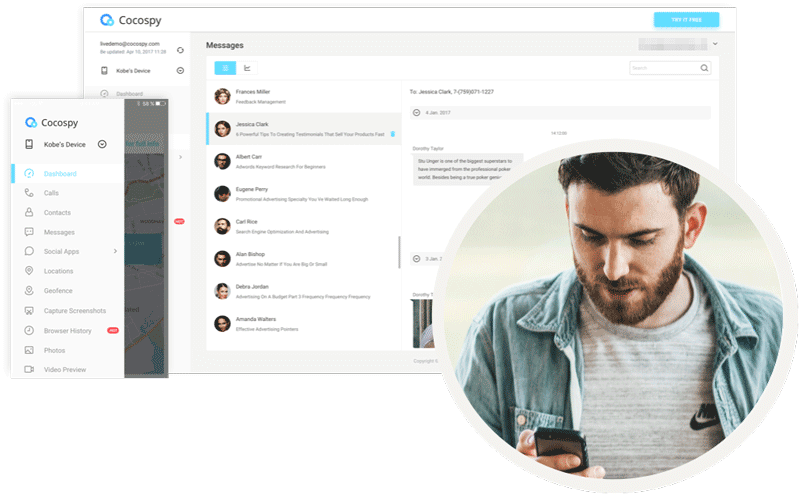 Cocospy has a lot of other features like tracking call logs, social media accounts, web history, and location. With features like geofencing, you can know if your girlfriend has crossed a certain boundary. The features of Cocospy are that tight and unique. 
Cocospy also has the keylogger feature which gives you live updates on every button she's clicking in real-time. You can know exactly what she's typing right now. Cocospy's advanced technology allows the benefit of such amazing features. 
To see how Cocospy works yourself, go check out the live free demo they provide on their website. Remember, Cocospy is your ultimate spying solution. It's cheap, very reliable and rich in features to work on. 
2. Minspy
Minspy is another brilliant app you can use to read your girlfriend's text messages without her getting a single clue. It's highly recommendable because it's extremely smart interface allows you to spy freely by giving you 100% assurance. 
Minspy also works on both Android and iOS devices and the ways of installation are pretty much the same as Cocospy. There's absolutely no need to jailbreak or root your device in order to read your girlfriend's messages.
It's a trustworthy app that is compatible with any phone and provides stealth mode, a feature that can make the icon of the app disappear so your girlfriend won't come to know about it.  
Minspy, with its cutting-edge platform, focuses on some amazing features and how it can provide the best experience for its users. It's easy to install and very user-friendly to work on. Minspy can literally be your buddy in dark times of your life. 
It's invisible, undetectable and legitimate. It provides 100% security, protection, and discretion to work in the best interest of its users. So there's no reason not to opt for Minspy. 
3. Spyic
Spyic, your go-to spying app is the third-best app that provides you with extensive features and user-friendly interface. It's very reliable because it has been recommended by CNET and you can always trust the top media companies, right?
Spyic is compatible with iOS and Android and doesn't require the phone to root or jailbreak. This makes Spyic very flexible and easy to work on. It also puts the user's privacy on top and makes sure the app is 100% discrete. 
Don't worry, you can read her messages without her knowing. Spyic also has features like stealth mode and keylogger so you can set it up accordingly. Just remember, it is a little different for Android as compared to iOS devices. 
Once you've cracked how to use it, it won't give you a hard time at all. Spyic is a very reliable option to go forward with. 
With these top 3 spying apps, you can choose any suitable for you and see your girlfriend's text messages without any worry! Remember to choose the best of all.